Coronavision 2020 with Richard DeDomenici
Eurovision may be cancelled, but we have the technology to make our own!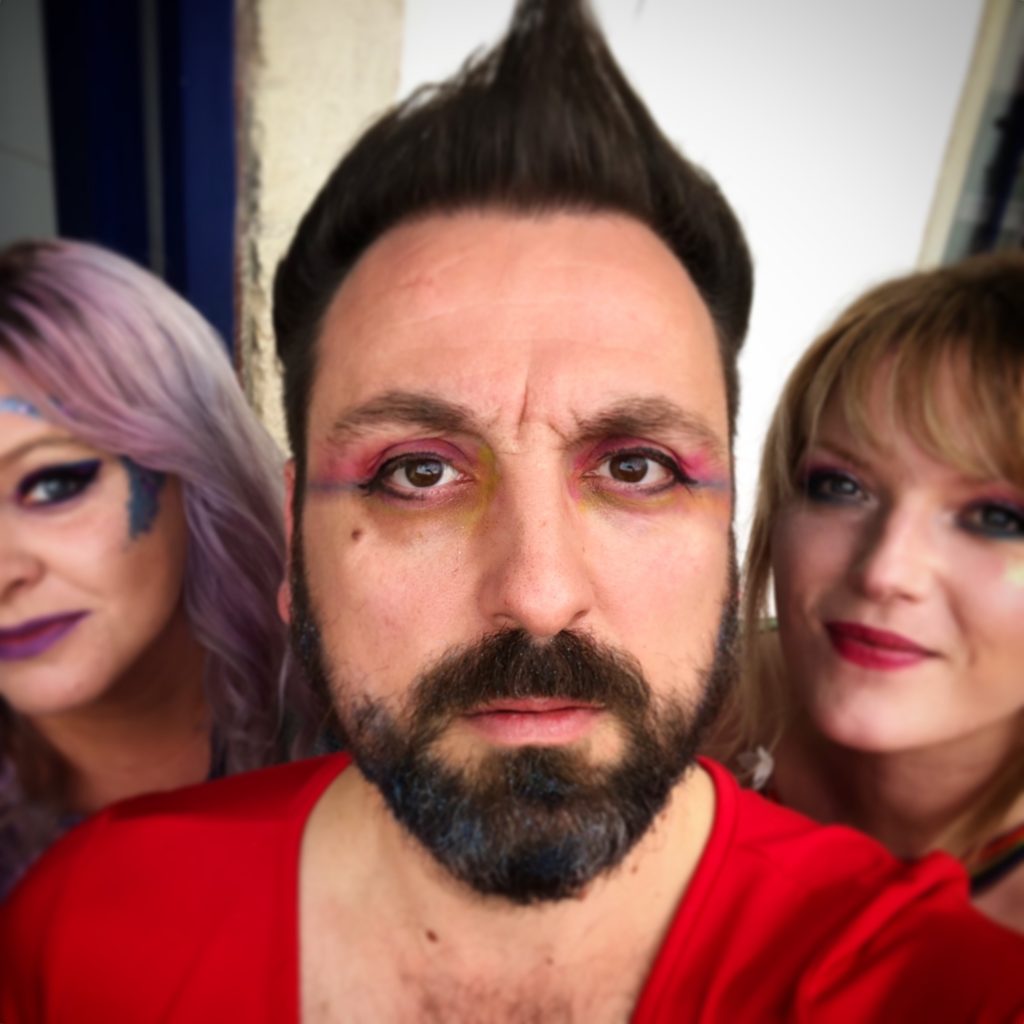 What with all the other recent world-changing events, you may have missed the news that the Eurovision Song Contest was cancelled on March 18th, five days before the beginning of the UK lockdown.
2020 will therefore be the first year since 1956 not to have a Eurovision.
Hello, my name is Richard and I'm an artist of complicated European descent who's been commissioned to direct a piece of theatre in an exciting collaboration with Manchester's Contact Young Company as part of Here and Now.
It will be my first time directing others (unless you include this), and our first time making and presenting a theatrical work during a global pandemic.
The show is inspired by Eurovision, and called You're A Vision.
My first memory of Eurovision was in April 1980 – when I suddenly spotted who I thought was my father representing Belgium in the contest.
To this day he still maintains it wasn't him.
In 2012, following a particularly vivid dream, I formed a radical Eurovision tribute act called Fux Bizz, who have since performed over ten times around the UK, which is at least nine times more than any of us anticipated.
Fux Bizz's most high profile gig was in 2015 when they appeared live on BBC4 as part of my inexplicably popular Redux Project, in which I recreated ten classic moments from BBC Television Centre's illustrious past in 27 minutes.
Since then I've been working on an attempt to Redux an entire Eurovision Song Contest, possibly in Harrogate, where the competition was held in 1982. In preparation for this I have been visiting European capitals, and singing Eurovision songs from those nations. Here is an example:
In 2018 I attended my first actual Eurovision in Lisbon, which was a life-altering experience.
However in 2019, for the first time in over 20 years, I did not watch Eurovision, and instead enjoyed Globalvision, an unofficial alternative. Find out why here.
Globalvision was a quickly-devised lo-fi radical online broadcast, which, while beset with technical problems, illustrated to me the promising potential of Asymmetrical Broadcasting.
It was a bit wonky, but it felt like the wonkiness of progress.
In the immediate aftermath of the cancellation of Eurovision 2020 the disappointment on social media was palpable, and so, within minutes, I made the rather rash decision to stage my own replacement international song contest instead, promising to broadcast it online, from my kitchen in Watford, on the same night as the Eurovision Final would have taken place.
A decision that has since been described variously as naive, arrogant, romantic and megalomaniacal.
I was, at least, fairly certain that such an endeavour was theoretically possible, having recently discovered that you can replicate many of the functions of an outside broadcast tv truck (live vision-mixing from multiple sources, with added real-time graphics, music and interactive elements) using a laptop, a mishmash of free software, and a relatively stable wifi signal.
With almost all of my projects suddenly cancelled due to the pandemic, I was able to quickly set up a webpage and Facebook group, and share details of both on social media, along with some simple guidelines, including the stipulation that songs must be new, original, and not published elsewhere.
Not knowing what to expect, I was delighted when the entries quickly started to flow in. Here are the 30 finalists!
Most were recorded in lockdown, and two entrants got really sick with the virus during the process and almost had to pull out. I convinced them to get their daughter to record the demo instead, and they're both now making an excellent recovery.
I love all 30 songs dearly, and for impartiality reasons refuse to choose a favourite, so don't ask.
The Contest has been popular on social media, with the Facebook group accumulating almost 2000 members so far. There have been some quite hyperbolic tweets, and I've already been sent seven contributions for Coronavision 2021.
This Saturday the 16th of May I shall present all 30 finalist videos on Facebook live, before inviting viewers to vote for their favourites. You'll be delighted to know that the voting should only take about ten minutes, and I've capped the songs at two minutes each, so we can all be in bed by midnight.
I hope that my quickly assembled, almost zero-budget (I've spent £3.49 on the trophy), alternative to Eurovision will distract viewers from the depressing reality of the global pandemic, while simultaneously showcasing the exciting potential of Asymmetrical Broadcasting.
This is the perfect time to seize the means of production, question hierarchies, and reorder the world in our favour.
If successful, Coronavision will act as a proof of concept for others to do the same, and the experience will no doubt inform my work with Contact, who have graciously offered to create a ten minute interval act for the Contest. Their contribution marks the start of the creative process of You're A Vision, and, like most Eurovision entries, is unlikely to make it through to the final show.
At this pivotal moment in global history, I look forward to working with both Contact and Here and Now to collectively explore our relationship with the world, and each other, through the medium of competitive intercontinental pop.
Richard DeDomenici
Chief Convener
Coronavision Song Contest 2020
Tune in on Saturday May 16th at 10pm GMT +1 to help decide who wins!
Much more info at the official Coronavision Facebook Group and website!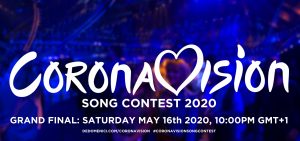 Richard DeDomenici makes urban-absurdist interventions that strive to create the kind of uncertainty that leads to possibility.
He's the inventor of the the Carry-Ok wearable karaoke system, crochéted crypto-currency Knitcoin, office chair sport The Swivelympics, and The Redux Project. His touring installation Shed Your Fears debuted at Tate Modern in 2017.
He's performed in over 30 countries, most recently at the Digital Wild conference in Norway in March, and later this year hopes to unveil his most ambitious commission yet for the Radical Independent Art Fund.