← Associate Artists
Kate Fox
Kate Fox is an award-winning writer, performer and broadcaster who sometimes describes herself as a stand-up poet.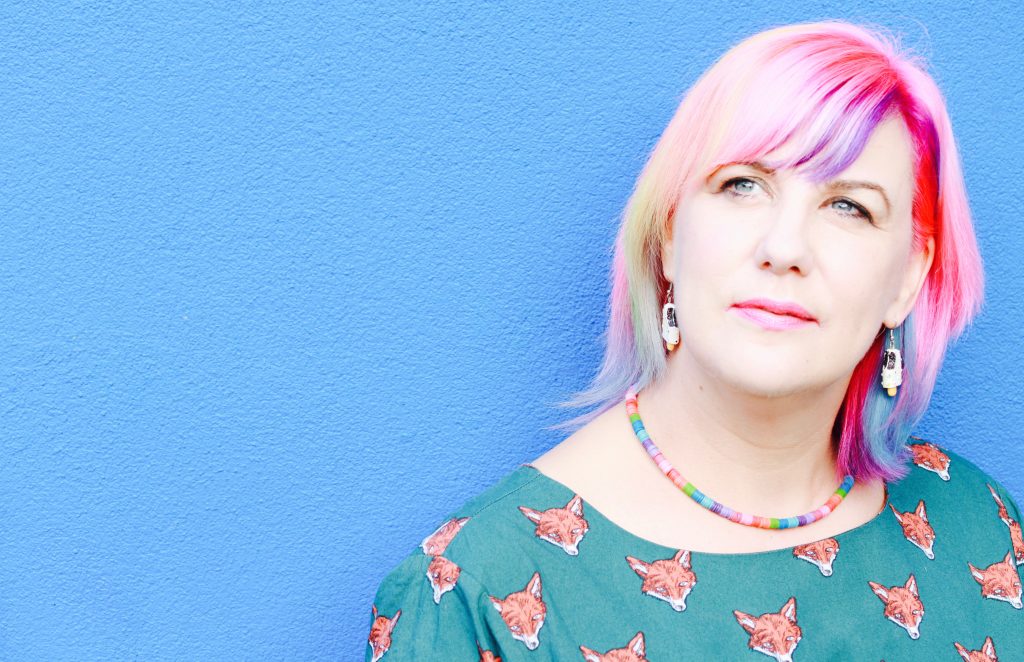 She has been a Poet in Residence on Radio 4's Saturday Live, Glastonbury Festival and the Great North Run. She is a regular contributor to Radio 3's The Verb and is presenter of Radio 4's Pick of the Week. Radio 4 broadcast her two half hour comedy shows 'The Price of Happiness' in June 2015, and a second series in 2017. Kate has been commissioned to write and perform poems for BBC1, BBC2's Daily Politics, Radio 3's The Verb, 6Music and many Radio 4 shows and has performed at venues from Latitude to the Stand Comedy Club, the Soho Theatre to Oakland University, USA and Turku Literature Festival in Finland.
Kate's stand up spoken word show celebrating Northern women; 'Where There's Muck There's Bras' sold out several theatres in the North of England when it toured after being commissioned by the Great Exhibition of the North in 2018. She is now working on a book of the show for a major publisher. Her new show 'Bigger on the Inside' uses a stand up lecture format to explore the history of neurodiversity through a lens of Doctor Who and was commissioned by the BBC Contains Strong Language Festival in 2020. She is also currently writing a commissioned play about an imagined encounter between Ted Hughes and Bernard Manning for the Ted Hughes Festival. Kate also directed and co-wrote 'Queens of the North', a commission from Hull 2017 and Contains Strong Language. She has used her reporting skills as a "plenary poet", summarising conferences in poem version, for organisations including the Arts Council, Creative Partnerships, New Writing North and the People's Powerhouse.
Kate also teaches and facilitates creative writing, performance and comedy workshops, including with the Arvon Foundation, First Story, Creative Partnerships and New Writing North. In 2009 she was the only writer ever to do a Cultural Leadership placement and researched writers' work with young people. Publications include 'Fox Populi' (2013), 'Funny Peculiar, Funny Ha Ha' and 'Iron Book of Humorous Verse'. Her next collection 'The Oscillations' will be published by Nine Arches in 2021. In 2018 Kate was awarded a PhD in solo stand up performance, class, gender and Northernness at Leeds University and has published on Northernness, resistance and comedy in books and journals including Dead Ink's Know Your Place, Comedy Studies journal and 'Comedy and Resistance' published by Palgrave.
Her activism often takes the form of writing, researching and performing shows which are subtly resistant. She describes herself as a neurodiversity activist and is on the steering group of the University of Kent's Playing A/Part project researching how performance can illuminate the lives of autistic women. She declared "Lass War" on male-heavy representations of the Northern Powerhouse in a protest outside a Northern Powerhouse conference in 2017 and has spoken on several panels about how important it is to improve representations of neurodiversity, Northern Englishness and working classness in the arts and media.