← Associate Artists
Brigitte Aphrodite
Brigitte Aphrodite is a neurodiverse punk poet, musician, writer, theatre-maker and intersectional feminist show-woman from Kent.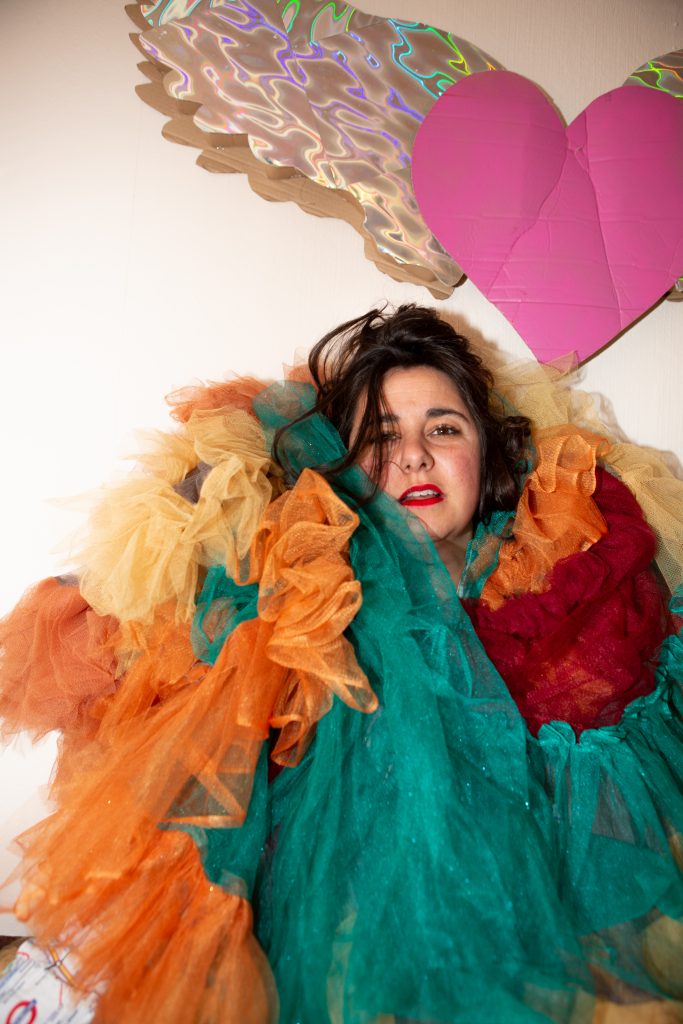 She makes genre-crossing, status-quo defying, passionate multidisciplinary work which is free from pretension, is anti-hierarchical and accessible to all. During Brigitte's formative years she toured extensively as a musician, alongside artists such as Kate Nash and Josie Long.
Brigitte has written two critically acclaimed shows (featured in The Guardian, Elle, BBC News); My Beautiful Black Dog: a punk, gig theatre musical exploring depression and Parakeet: an eco-punk musical made and set in Margate about nature, young women and fighting for what you believe in.
Brigitte was part of the cohort of artists who created the original brief for Here and Now.