The Civic, Yorkshire
Caroline Cardus and Dolly Sen
The Way Ahead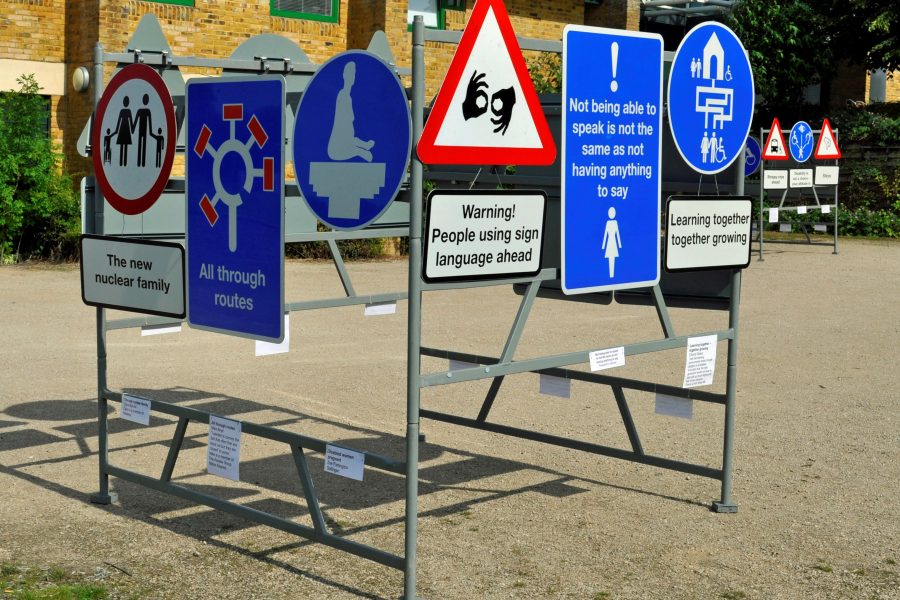 Caroline Cardus, Dolly Sen and Barnsley communities will create a public art exhibition and vigil that will raise awareness and challenge attitudes towards disability, disabled artists and culture.
Caroline Cardus and Dolly Sen
Caroline Cardus is a visual artist and writer interested in language, sub-cultures and identity. Themes in her practice include the use of text in simple and powerful messages that emphasise power and language and subverting familiar objects to reveal subcultural identity. She delivers large scale public art in a variety of mediums including photography, traditional printmaking, graphics, collage and mixed media. As an experienced workshop leader she has worked on collaborative art based projects since 2000 specialising in hard to reach communities, including disabled people, young people and people using the mental health system. Since May 2012 she has been Chair of the Board at Disability Arts Online (DAO), and has served as a board member since 2007. DAO is a unique journal for discussion of arts and culture, giving disabled and deaf artists, performers, film-makers, writers, and critics a place to talk about and share artistic practice.
Dolly Sen is an award-winning writer, artist, performer and filmmaker.  She has had 10 books published.  Her subversive blogs around art, disability and humour have a huge international following, and since 2004 she has exhibited and performed internationally. More recently she has been working on her Section 136 project. Section 136 is a radical mental health art-action programme where madness is questioned, and institutional monsters are confronted using art, love, rage and sheep.
Website