The Spring Arts Centre, South East
Gobbledegook Theatre
The Spring Cycle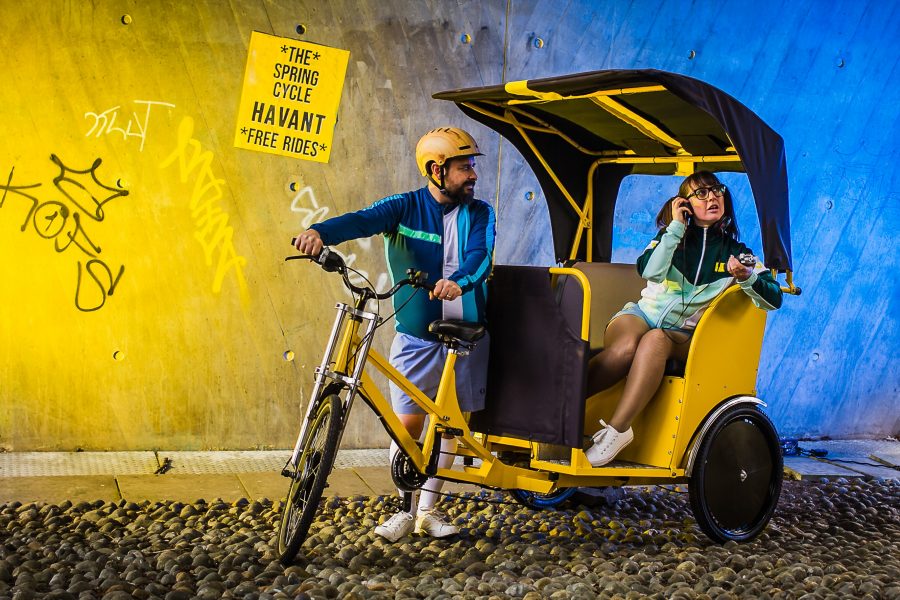 Conversations with local people exploring Havant and the changes people would make if they won the lottery will be recorded on a customised bike, leading to an exhibition at The Spring.
A vehicle for conversation. A talking tricycle. A pedicab powwow.
They have a bike. A big bike with room for three passengers. And they want to take you on a journey around Havant. Perhaps people need to collect their laundry, pick up the kids from school, want to meet friends for coffee or would love to take a ride along the beautiful Hayling Billy Trail.
The only payment people will need to make is sharing their conversation.
The Spring Cycle is a literal vehicle to get people talking.  The chats that are had on and around the bike will form an exhibition about Havant, its past and future in the Mezzanine Gallery from September – October 2020.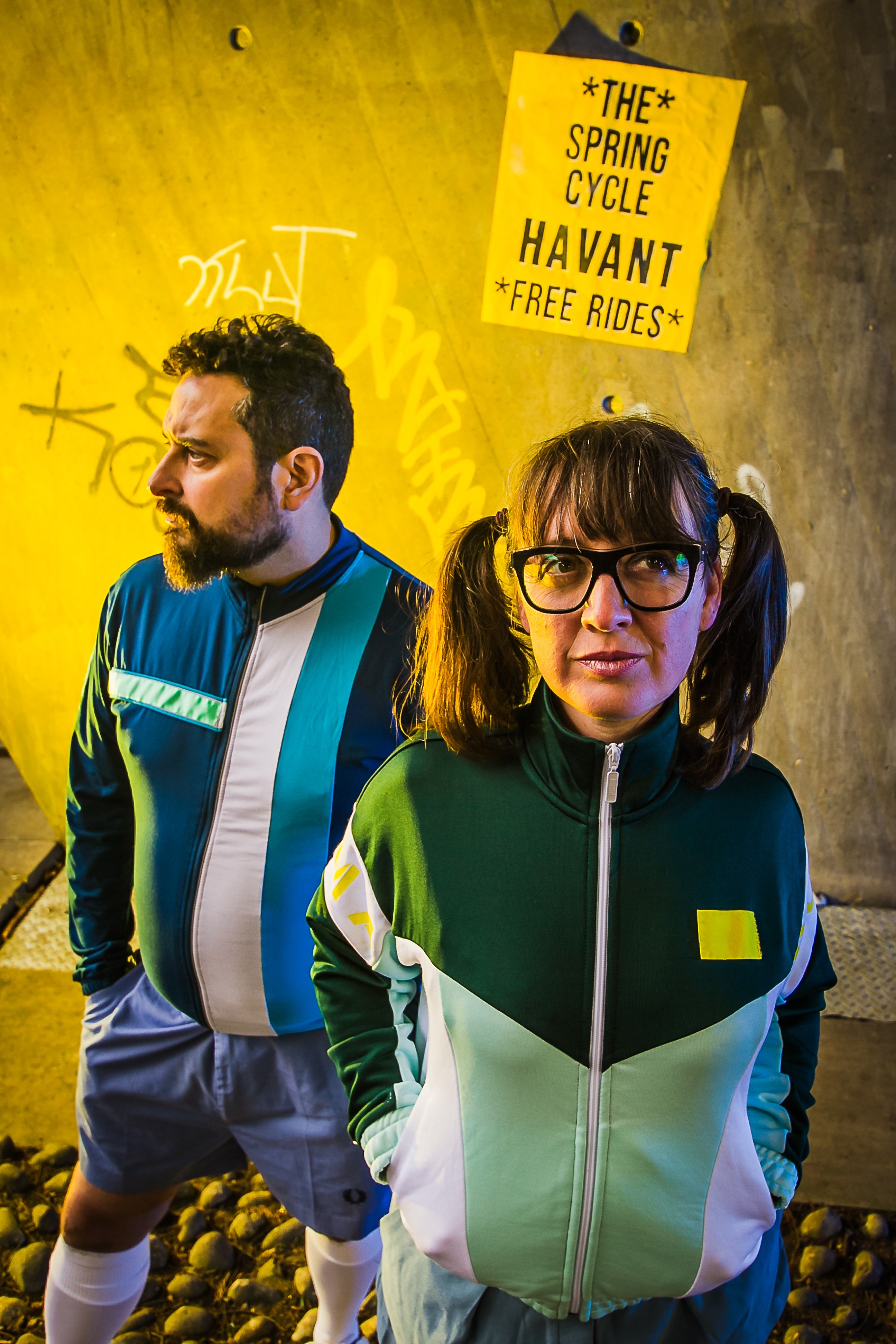 Gobbledegook Theatre
Gobbledegook Theatre was founded in 2007 and is led by artists and theatre-makers Lorna Rees and Adam Coshan.
Gobbledegook's immersive outdoor work tours nationally and internationally to festivals such as GDIF, Brighton Festival and Seoul Street Arts Festival. Often their work takes the form of immersive audio performances (Ear Trumpet, Cloudscapes, Geophonic) inspired by earth sciences and climate change. Gobbledegook also make work with creative activism at its core under the banner of 'disruption and joy'.