The Spring Arts Centre, South East
Gobbledegook Theatre
Signs of Solidarity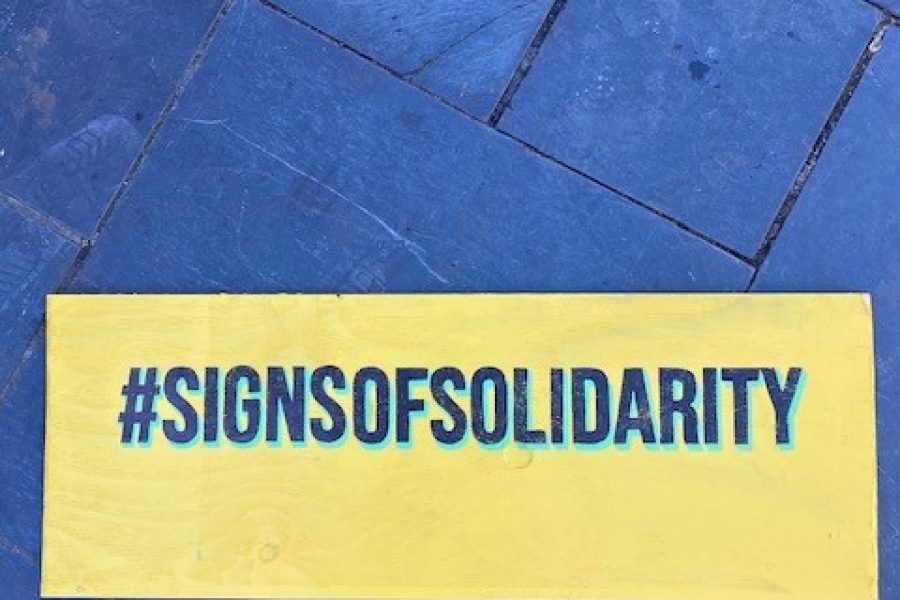 In autumn 2020 special signs appeared all over Havant: temporary placards designed to thank, recognise and celebrate lockdown heroes and their actions.
Amongst the difficulties and sorrow of 2020 there were some incredible moments of hope and joy, instigated by our community that have helped to make an impossible situation a little bit more bearable. The Spring and Gobbledegook Theatre wanted to recognise and celebrate these moments and the people who made them possible.
Gobbledegook Theatre took nominations for people who made a real difference to the community – Havant's own lockdown heroes and then took them by surprise, thanking them either with a special (neon yellow) public sign or with their very own handmade medals.
The project culminated in a Signs of Solidarity exhibition in the summer of 2021, bringing together stories and celebrating local people who made an impossible situation a bit more bearable.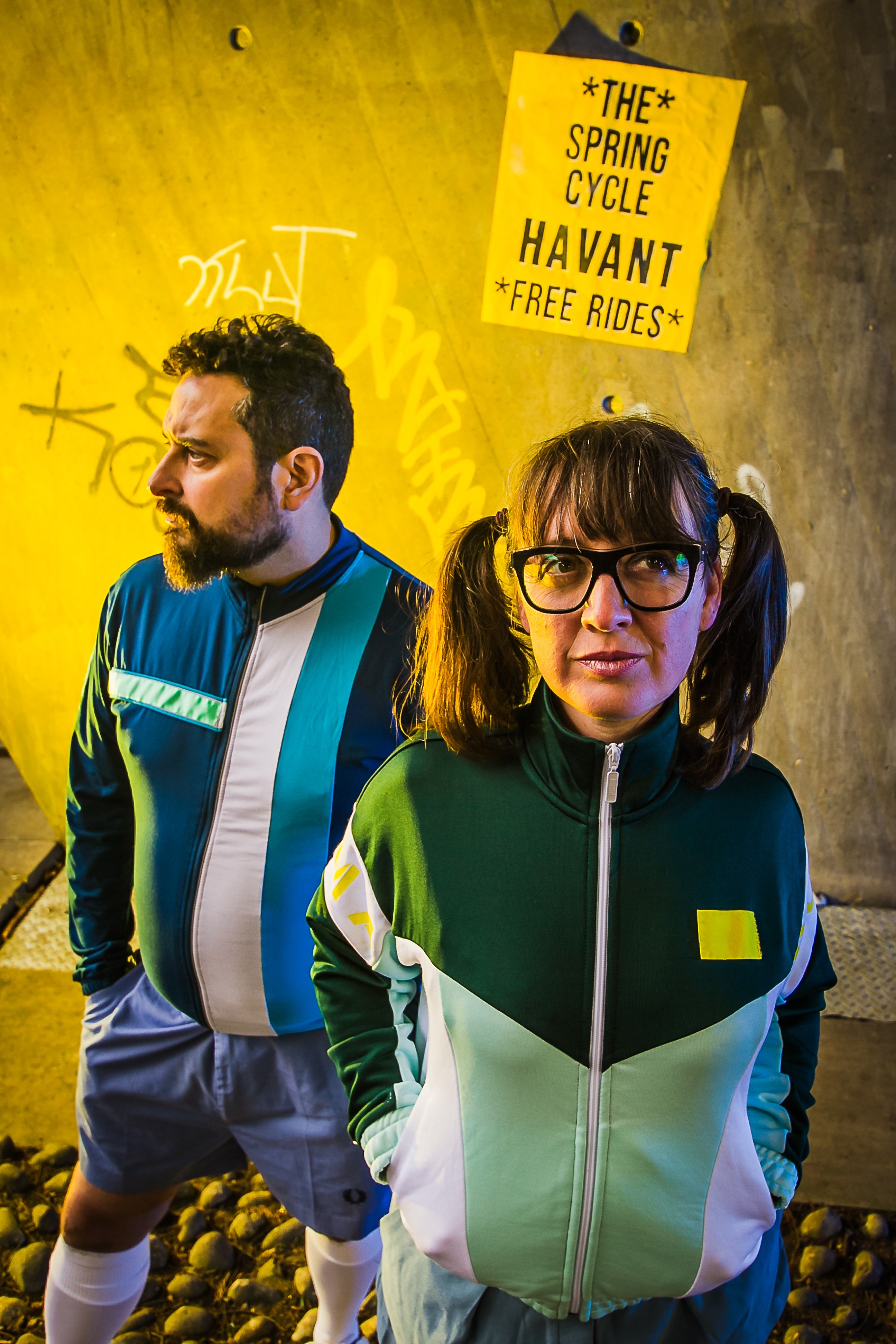 Gobbledegook Theatre
Gobbledegook Theatre was founded in 2007 and is led by artists and theatre-makers Lorna Rees and Adam Coshan.
Gobbledegook's immersive outdoor work tours nationally and internationally to festivals such as GDIF, Brighton Festival and Seoul Street Arts Festival. Often their work takes the form of immersive audio performances (Ear Trumpet, Cloudscapes, Geophonic) inspired by earth sciences and climate change. Gobbledegook also make work with creative activism at its core under the banner of 'disruption and joy'.