Trowbridge Town Hall, South West
Jonny & The Baptists and Gavin Osborn
A Song For Trowbridge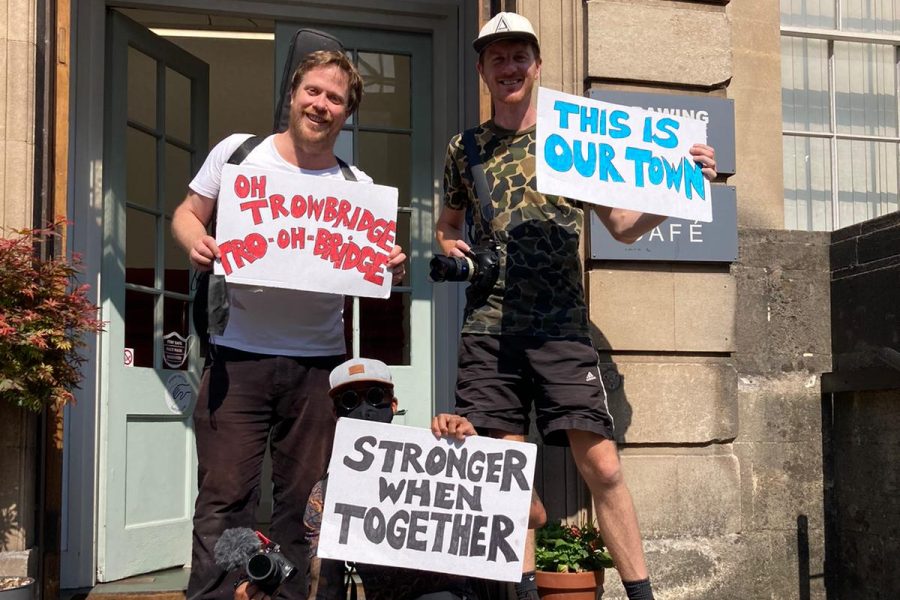 Based on conversations with members of the community facilitated by comedy duo Jonny & The Baptists, local musician Gavin Osborn – along with every contributor who took part – created a song for Trowbridge.
After months of research, email correspondence, live YouTube streams, Zoom meetings (and a lot of walking through the People's Park talking to locals),  Jonny & The Baptists handed the songwriting baton over to Gavin Osborn to complete the project. Using stories and direct quotes from the people who make up this diverse community, the aim was to create a piece that would become an anthem for the town. Something that would reflect not just it's rich history but shine a light on the present, and how the people within Trowbridge see themselves as crucial to its evolution. Something they could be proud of, that they themselves directly contributed to.
Honing all these conversations, meetings and shared experiences into one short song proved almost impossible. Therefore, the song is 6 minutes long and could've been ten times that length. Featuring recognisable people, places and images that best represent Trowbridge, the Town Hall also enlisted the help of Wiltshire Rural Music's Jamie McDine, to help direct and edit an accompanying video.
This isn't a song written by Gavin Osborn. Rather, it's a song written by Trowbridge itself, a call for collectivism and collaboration in a town that is filled with creativity, that will continue to remember it's past as it fights for a stronger future.
Watch the Song of Trowbridge video here.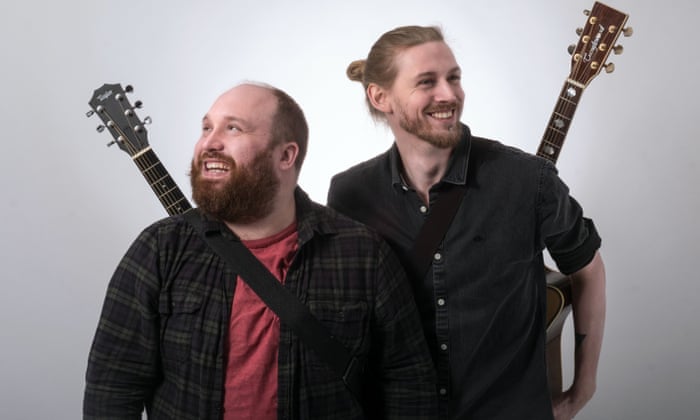 Jonny & The Baptists and Gavin Osborn
Jonny & The Baptists (Jonny Donahoe and Paddy Gervers) make funny shows about serious things. Blending comic songs, satirical stand-up and traditional theatre-making, their shows have explored wealth inequality, the climate change crisis, and the rise of nationalism and populism. They tour the UK so extensively that they really miss home.
Mixing the personal with the political, Gavin Osborn has spent fifteen years entertaining audiences across the UK, Europe and Australia with his deft lyricism, evocative heartwarming storytelling and quick wit. Gavin is known from his tours with the likes of Grace Petrie and MJ Hibbett, and for his airplay on BBC Radio 4 and 6 Music.