Creative Folkestone, South East
Stacy Makishi
Church of the Latter Day Sinners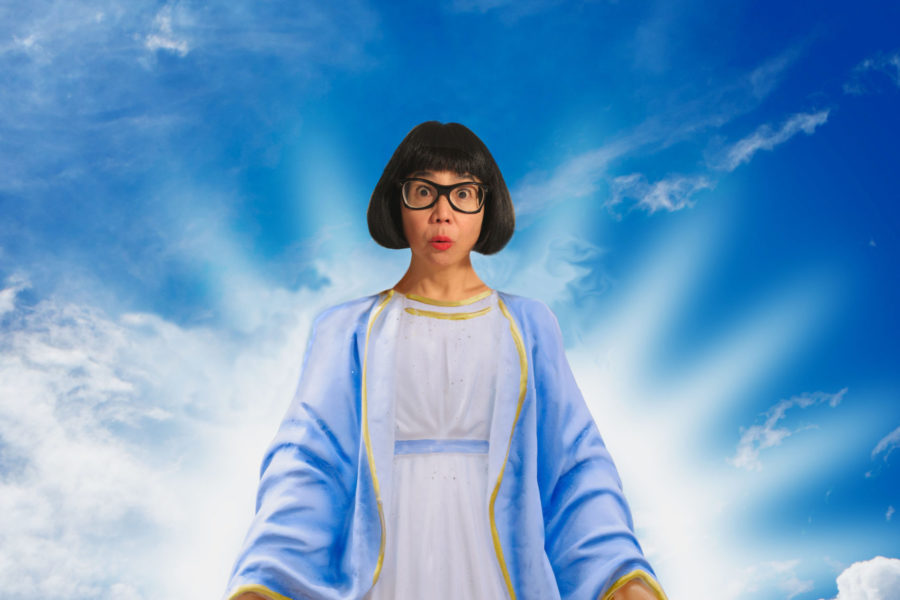 Coronavirus made gathering impossible. We were forced to experience uncertainty, loss, and grief alone. The Here & Now project offered a miracle! Hallelujah!
During three lockdowns, Stacy Makishi offered the people of Folkestone the opportunity to participate in three projects; Homeward (House) Bound, Church of the Latter-Day Sinners and Saturday Night Live Art Fever.
Each project brought deep connection:
Connection to community
Connection to Mystery and creativity
Connection to our inner lives
Why?
Connection heals. Imagination brings hope.
Every Sunday, Church of the Latter-Day Sinners offered a non-religious, radically inclusive church community with a sermon, meditation and a creative provocation. It reminded us that even though we're separated by walls, we're still inextricably connected to each other by a power greater than all of us, and that our connection to that power and to one another is grounded in aloha, love and compassion. Practicing non-religious spirituality brought a sense of perspective, meaning, and purpose to our lives.
Saturday Night Live Art Fever offered a creative social club where people from around the world could share artwork created from the provocation given on Sunday. We discovered that real connection happened when we dropped our armour and 'showed up' as imperfect, messy and raw.
Homeward (House)bound, were one-to-one performances over the phone which helped with the run-up to Christmas 2020. During the performance Stacey offered homemade rituals to help us surf through uncertainty, boredom, re-runs, and grief. Mundane encounters with household appliances were suddenly charged with gravity and magic. Familiar actions like opening a fridge became a moment of transformation, an epiphany along the long road to redemption.
We found deep connection by being seen and heard without judgement. We learned to combat self-doubt. Comparing ourselves to others and not feeling good enough is what we all go through when trying to make art. We recognised perfectionism as the killer of creativity. It makes starting, persisting and finishing impossible. We learned that creativity is our birth-right. It's not just for the 'naturally creative'.  We learned that the only unique contribution that we'll ever make in this world will be born out of our creativity.
"This experience grew my soul, enriched my life and stretched my art practice. I am forever grateful. Aloha."  Stacy Makishi (lead artist & sinner)

"As someone who is not religious, I have often felt a want to be part of a regular gathering of people who reflect on the things that life throws at us, and that's what Stacy gave us.  Saturday Night Live Art Fever was loads of fun and felt like the best kind of open mic night at my local pub, there was such a positive sense of community and fun. I miss it!"  Flo Glen (participant & sinner)
Watch the short film by Claire Nolan reflecting on Creative Folkstones work with Stacy here.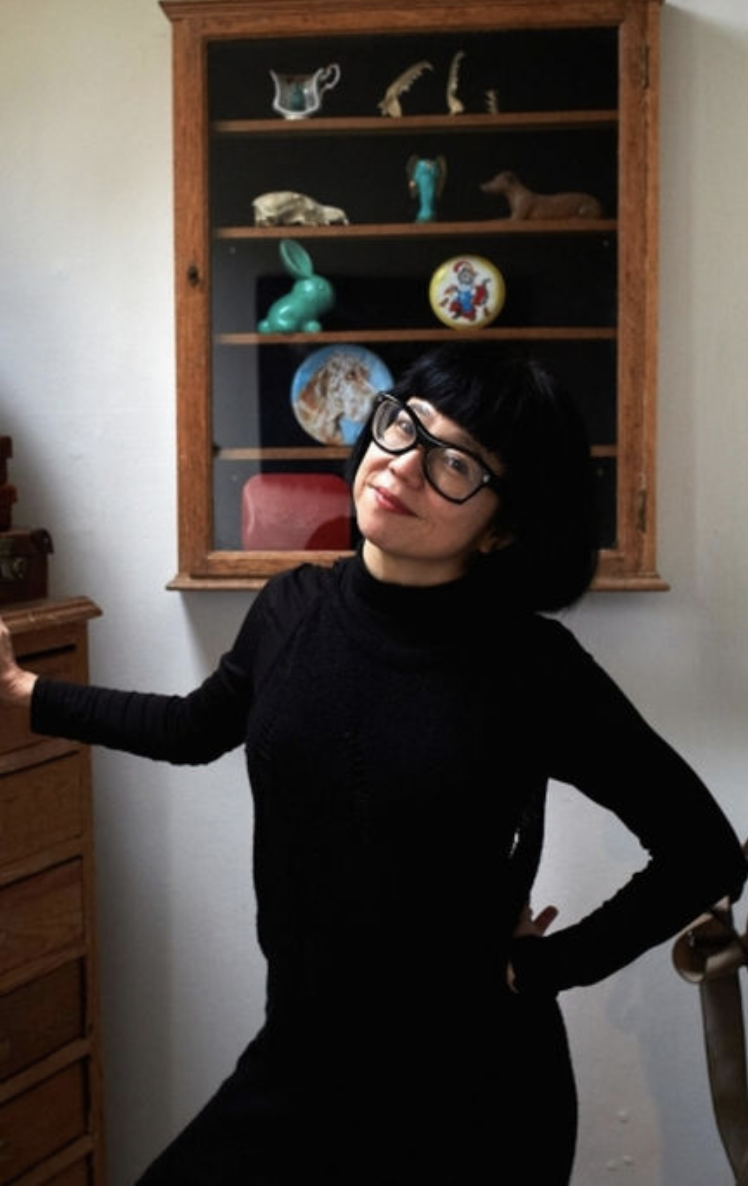 Stacy Makishi
Stacy Makishi is a transplant from Hawaii who found paradise in East London. Like a bonsai plant, Stacy is small but old. She has been making art for over 30 years. A cross-fertilisation of theatre, comedy, film and visual art, her work is as complex as it is accessible; humorous as it is challenging; visual as it is literate. It ranges across solo performances for stage, large-scale outdoor participatory projects and intimate one-to-ones. Also a teacher, director and mentor, Stacy believes in art's transformative power and strives to share her creative process with others in order to put more aloha into the world.