An Interview with Roxana Vilk, the Artist Collecting Lullabies in Bristol
Roxana Vilk is an award-winning multidisciplinary British/Iranian artist, working in music, film and live performance. Her work often explores the themes of human rights, cultural identity and migration. We chatted to her about her upcoming Here and Now project, 'Lullabies', that she's creating in Bristol in collaboration with The Trinity Centre.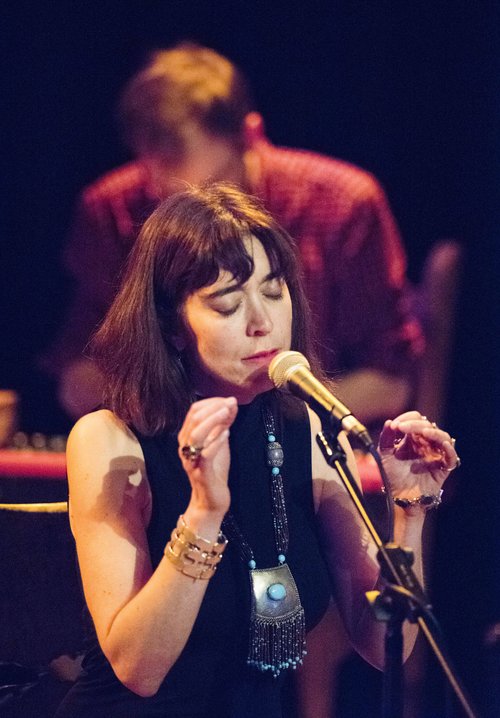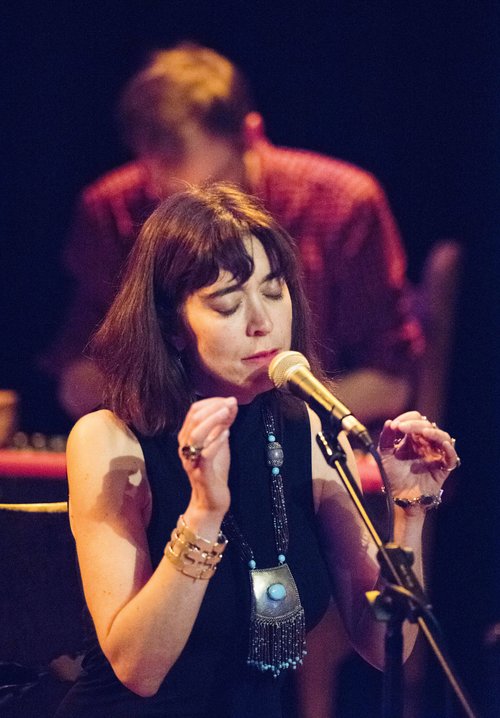 Why did you create this project? 
I wanted to celebrate the incredible rich diversity of cultures in Bristol – there are over 90 different languages spoken here!  However, we are living in a time when that diversity is being threatened by divisive political rhetoric and race crimes are on the rise. I wanted to dream up a community-led artistic project that brings us together though a commonality of lullabies. I also knew I wanted it to be from the heart, emotional and moving – something that we can all connect with.
Why lullabies?
The idea for Lullabies came very instinctively. One night, after singing an Iranian song to send my son to sleep, I was looking out of my window and imagining how many others might be singing songs in different languages. I was curious to hear those songs and, equally, the stories behind the songs.  
I have been singing Iranian songs to my boys as lullabies since they were babies, and it is the one moment of the day when I feel this strong invisible thread connecting me back to my motherland and passing that heritage on to my children.  
As I started recording and interviewing people I realised that this invitation to share a lullaby is becoming a deeper conversation about identity, parenting,  heritage and homeland. 
Who is already involved, and who you would like to hear from?  
I would love to hear from anyone in Bristol who has a song they would like to share! I am approaching the term 'lullaby' quite loosely – so it can be anything that you were sung or that you sing to a child.  
So far we have collected lullabies from Hungary, Iran, Portugal, Kurdistan, Ireland, Scotland, Germany, Somalia, and Cuba. 
We have been working with Up our Street to run some free community workshops, sharing and learning each others lullabies and will be running more workshops in the coming months across Bristol.  
Where do you think the project is going to go next? 
Right now I am working with the sound designer on the project, Peter Vilk, to create a mobile sound recording booth or mobile pod to take across Bristol.  We'll be taking it into the community to record lullabies and interviews. We also have a beautiful 'Lullaby Rickshaw' designed by Ruth Ramsay (as part of our Research and Development time we had last year funded by Arts Council England). The Lullaby rickshaw will be at events around Bristol and will be chance for people climb inside, find out more about the project, listen to and watch the lullabies film we have created. 
As we gather more content I will be working with community participants and an artistic team towards putting on a big event at the wonderful Trinity Centre in October 2020. I would love for it to be a an immersive family-friendly film and live performance experience and then to finish the event off with Bristol DJ's remixing the lullabies into dance tracks!  
As the project grows I would like to create an online sound archive of all the songs and interviews, so that we can keep celebrating the amazing heritage, diversity and history of our city.
You can find out more about Roxana's project here or get in touch with Trinity here. The creative team working on Lullabies includes:
Lead Artist: Roxana Vilk
Creative Producer: Liz Counsell
Sound Designer: Peter Vilk
Visuals: Tom Newell
Project Producer: Katy Noakes
Designer: Ruth Ramsay
Dramaturg: Edson Burton
Ignite Producer: Roseanna Diaz
Photographer: Alexa Ledecky