Farnham Maltings, South East
Alice Kettle
Stitching Together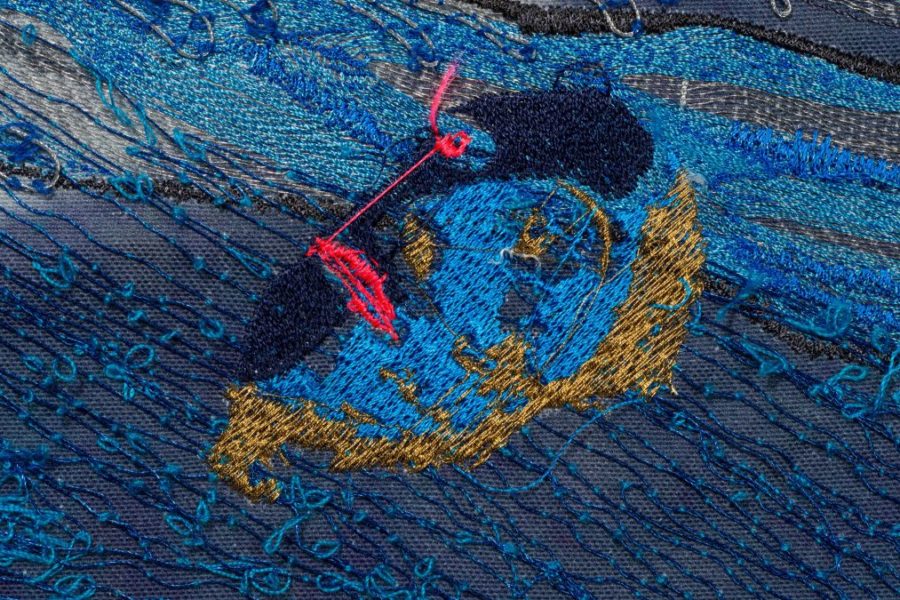 Farnham Maltings worked with renowned British textile artist Alice Kettle throughout the pandemic on a community project that celebrates the organisation's contribution to the shape and character of the town.
The resulting artwork – revealed for the first time in our Great Hall at 2020's Festival of Crafts – places an emphasis on the 'everydayness of craft' and provided an opportunity to work with people and communities within the Farnham Maltings network and wider reach of the town.
Originally conceived to encourage the participation of many groups within the Farnham community, the Stitching Together project shifted focus to help combat loneliness and uncertainty due to the first country-wide lockdown.
Working with Farnham schools, images were collected from children that were either drawn or painted. Primary school children were given a brief to use local flora and fauna, as well as the local landscape around Farnham as inspiration while secondary students could draw symbols and images of contemporary life such as graffiti, signs, people or anything else.
The children's images were then shared in stitch packs throughout the community. Each stitch pack contained a square of fabric and threads and participants were asked to translate the drawings into stitch using their own creativity.
Alice Kettle
Alice Kettle is a contemporary textile/fibre artist based in the UK. She has established a unique area of practice by her use of a craft media, consistently and on an unparalleled scale. The scale of her work belies their component parts: individual tiny stitches, which combine to form great swathes of colour, painterly backgrounds incorporating rich hues and metallic sheen.
Website