Attenborough Arts Centre, East Midlands
Next Door Dance
Walk 0.3 Miles in My Boots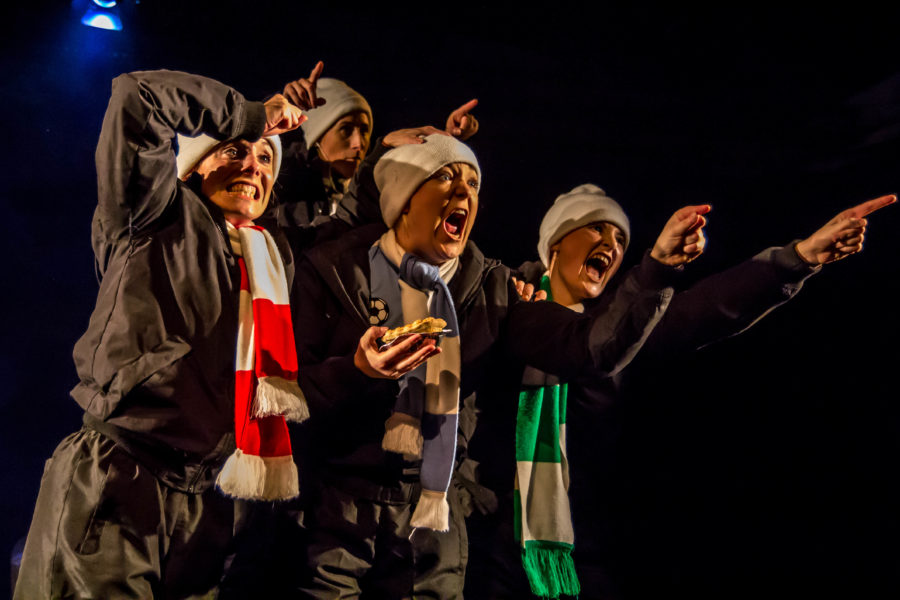 Next Door Dance and Leicester Tigers Rugby Union fans will be making a new film combining dance and rugby.
Next Door Dance (NDD) have created some bespoke accessible choreography to share with the 25,000-strong crowd at the Leicester Tigers. This will be performed at their home game on 29 February 2020, when Tigers launch their Inclusivity Celebration, along with sunflower lanyards and sensory backpacks. NDD, with around 40 performers including dancers and rugby players, will fill the pitch with sunflowers at half time to spread the message that small adjustments can make life more accessible for everyone. Attenborough Arts Centre are supporting the creation of this work in order to forge a link between the local rugby community and the accessible arts space on their doorstep.
After the event, NDD will create a film with Keith Allott from local production company Bad Shoes, showing the daily routine of a rugby fan listening to the commentary of a game on their earphones, as the action happens around them in the wider world.
Attenborough Arts Centre
Attenborough Arts Centre,
University of Leicester,
Lancaster Road,
Leicester
LE1 7HA
Website
Next Door Dance
Next Door Dance are an all-female company based in Nottingham, passionate about creating performances that are exciting and relevant to a wide range of audiences – especially those that might believe dance is not for them. Participatory projects are at the heart of what they do, stand for and believe in.