Jacksons Lane, London
Scarabeus Aerial Theatre
Our House is on Fire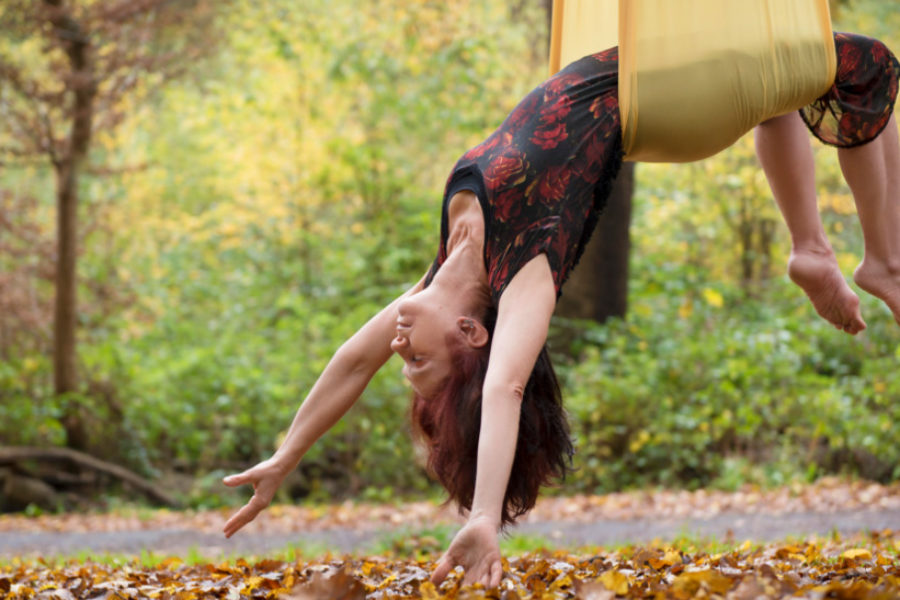 Our House is on Fire was a site-specific aerial circus production in Queens Wood, Highgate, one of the oldest forests in the UK, exploring climate change.
Jacksons Lane partnered with the acclaimed aerial circus company Scarabeus for Our House is on Fire, a site-specific new work set in the picturesque Queens Wood in Highgate, featuring an ensemble of local young aerialists.
The show arose out of the young people's thoughts and feelings around our planet and the environment, and was a truly visual spectacle.
Watch Our House is On Fire here.
Scarabeus Aerial Theatre
Scarabeus Aerial Theatre produce pioneering outdoor performances fusing aerial skills with visual theatre and choreographed movement in site-specific, immersive and touring performances. They create spectacular thought provoking and unforgettable productions and participation projects dealing with contemporary narratives aimed at awakening empathy, ethical and political consciousness in a wide range of audiences, working with young, emerging artists from diverse backgrounds. The company believes in the power of culture and creativity to transform the lives of children, young people and families. They believe in early intervention, and that disadvantaged children and families should be offered high quality, empowering opportunities that might be difficult for them to access otherwise.
Website