The Making of STREET in Cumbria
For their Here and Now project with Brewery Arts Centre, imitating the dog will draw on collected stories from the streets of Cumbria to create a multimedia walk-through installation. We spoke to the team about what's happened so far...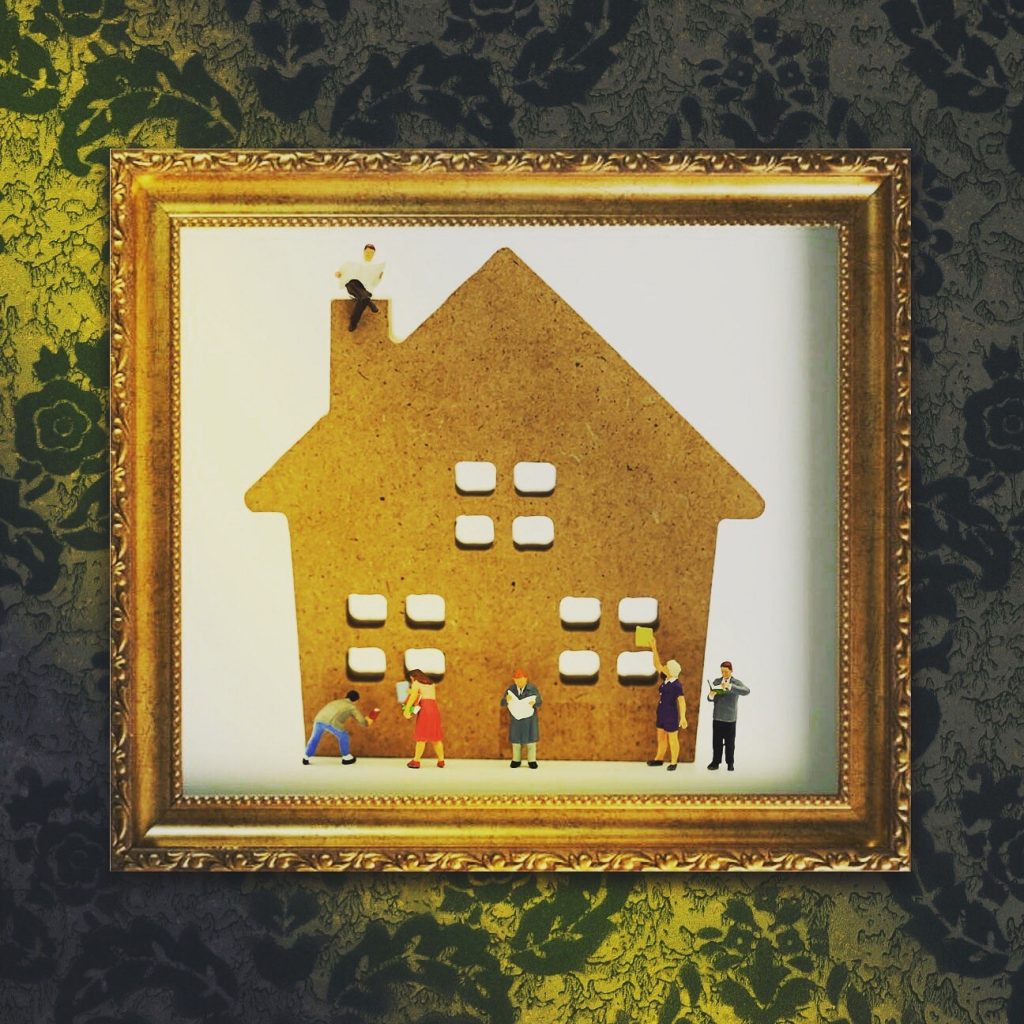 Andrew, imitating the dog have been telling stories for 21 years, but mostly in theatre spaces. How does this project fit with the company's work?
AQ: We have always been interested in generational stories – stories that map out histories.  Not only the big changes that have taken place but also personal stories, personal histories.  And there's a real connection here to the company's work.  I think it's great to go back to the fundamentals of storytelling like we're engaged with on Street.  To the concept of place, what constitutes home, to that sense of belonging.  And of course the problems and challenges that come with all this – the need to escape to find new experiences.
And why did you choose Cumbria for this project?
AQ: Cumbria is such a unique region.  Known of course for the beauty of the Lake District but it's also got this industrial past – Barrow in Furness, Sellafield, coal mining in Whitehaven.  There's South Lakes and North Lakes with Carlisle, a border town really.  And then there's Rydal Valley to the East.  Such contrasting places and landscapes.  And the stories we've collected reflect this diversity.  It's a strange mixture of the rural and the urban – and the rural feels very isolated really.  Hill farming, which seems a stark but exciting form of farming, always coming against the elements.  Maybe something similar is taking place in Cumbria's industrial heartlands – the same intensity only different challenges.  And then there's the sea and that's a whole different set of stories and history.  It's a great seam to mine, if you excuse the metaphor.
Simon, imitating the dog is a company which uses digital technology in all of its work. How are you utilising technology to tell these stories?
SW: We're using the power of technology (in this case video effects and projection mapping) to place people in unusual and fantastical surroundings. You see people in miniature terraced houses doing everyday things but in slightly surreal settings, all delivered through small scale projection mapping.  The projections riff on the stories either juxtaposing visual imagery with the content of the story or sometimes heightening the narrative by placing the protagonists in unusual environments. The projection mapping technology is something we've used many many times before on the large scale – when we make projects for outdoor arts events – here we are applying it to the very very small scale. We like to transform everyday buildings or location in our outdoor work and this piece lets us use that idea but on a very small house!
Laurence, what's new for imitating the dog with this project?
LY: As a theatre company, our creative work usually starts with an idea developed by the Artistic Directors, a germ of an idea which then develops and grows and eventually becomes a show which an audience will see. With STREET, it's the community participation which has really shaped the artistic side of the project. Before we started recording and hearing these stories, we didn't know exactly the form of what the final piece was going to take. It was only when we started hearing people's voices in it, that it really crystallised. It seems a bit of a statement of the obvious, but this project really wouldn't exist without the interesting and generous people of Cumbria and their stories.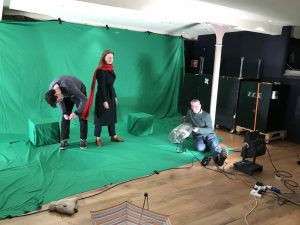 So, Simon, what will audiences get?
SW: The stories have a real honesty and emotion to them. They're little slices of real life, real memories. When they're put together with the tiny, magical projections we hope it will create an experience which is both heartfelt and magical. Like a real life, down-to-earth  fairytale world!
I think audiences will find these stories both funny and moving.  The projections are amazing and they really focus our attention and make us listen to the voices.  The stories themselves are touching, each one has a uniqueness that really affects the listener.  They're real in the sense that they are not spoken by actors but by the person remembering.  You can sense the mind at work in these recollections and there's something wonderful about that.
Steve, you collected some of the stories that are used in STREET. How did you go about that, and were there any surprises along the way?
SF: Talking to people is something I really enjoy as sometimes you're going back to contacts you know will tell you a great tale, and with others it could be someone who wouldn't naturally tell you a story. So you're meeting them, explaining the project, putting them at ease, asking a few set questions and finding some of your own along the way that may delve a little deeper or take you off on an unexpected tangent, possibly when you find the treasure of a wonderful memory or story.
I was in contact with chatty folk in Kendal and Barrow who I'd met through past arts projects and was put in touch with other contacts in Ulverston, Keswick and Cockermouth who I'd never met before.
Armed with questions, a note pad, and two digital audio recorders I set off around Cumbria for a couple of days. I sat, stood, chatted, listened, smiled, laughed and on odd occasions found myself quite emotional hearing some of the stories. For me I think that was the surprise, how strong the emotional reaction was to people telling their stories, and how quickly the emotions could change from laughter to tears and back again.
I found it a privilege as always to prompt thoughts and listen to the story that came back, and it never ceases to amaze me how accents differ so much across short distances.
A question for the whole team – have you had a favourite moment in the making of STREET so far?
SF: I met with a group of care workers and some of their day care participants in Keswick. They were so friendly, keen to tell their tales and passionate about where they were from and their childhood.
LY: There was one story I listened to by a man who grew up in Barrow that just blew me away. More than anything else it was his telling of it. It started like most other conversations, and then just rapidly changed into this unbelievably potent telling of a series of memories that was some of the best storytelling I've listened to. When you get something that is a gift like that you just think, wow that's all going in, because the way he told the story was so visceral and so gripping.
SW: Definitely 'Astro Man'. A great story so well told. I won't spoil it for you…
AQ: Seeing the voices and the projections come together in the first try-out in Kendal.  Quite beautiful and I was moved.  That's pretty rare for me these days.
And finally, Simon, where is the project up to and what happens next?
SW: We've gathered the stories and now filmed all we need to make the projections. The next step is to edit the footage and pass it on to Lancaster musician Steve McWade to add the soundtrack. We've also got to build another five houses now we have the prototype. It's all coming together so we're just excited to see it come to life. We hope to be able to share it with audiences at the Brewery Arts Centre, Kendal, next year.
Find out more about imitating the dog and STREET here.